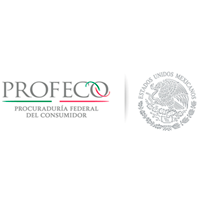 Function
INFORMATION AND GUIDANCE: To inform consumers about their rights and obligations as consumers. Cases outside of PROFECO purview will be referred to the appropriate authority.
ADVICE: To provide legal advice on the rights and obligations of both consumers and providers in order to balance consumer relations, allowing those seeking consultation to know whether or not their claim is viable and to be able to resolve them.
IMMEDIATE SETTLEMENT: To give prompt and expedient solution to disputes, trying at all times to balance consumer relations. This method avoids the need to go to the corresponding delegation to formalize a complaint.
REFERRAL TO THE DELEGATION: To provide necessary advice and attempt immediate conciliation; if this is not possible due to the supplier's lack of means, or for lack of consumer satisfaction, the latter will be referred to the corresponding delegation to formalize the complaint.
BROCHURES: To distribute graphic material in each module in order to keep consumers informed about their rights and obligations, and to spread practical advice, domestic technology, comparative prices, and others (triptychs on the rights of air and land commuter services, diptychs on consumer rights, domestic technology, and Consumer Magazine).
---
Mission
We are an institution that protects and promotes consumer rights, ensuring fair trade relations that strengthen the culture of responsible consumption and better market access to products and services, ensuring truth, legality, and legal certainty within the regulatory framework of recognized Human Rights for the consumer population.
Services provided in modules

Baggage Weighing on Consumer Scale to know exact weight (AICM only).
Receiving complaints or irregularities detected in suppliers of goods and services.
Free distribution of Consumer Magazines.
T1
Interjet Puerta 4
Viva Aerobus y Volaris Puerta 6
F1 Salidas Internacionales
T2
Bahía de Documentación L3 Y L2
Advice and information modules are installed annually during the 3 holiday seasons (Easter, Summer, and Winter), in places of major commercial and tourist traffic, such as airports and bus stations.Each season the presence of the Attorney General is reinforced with two temporary modules, located in boarding gates, which are distributed as follows: 1 temporary module in Terminal 1 Hall "B", and another in Terminal 2 Hall "M", both with the same services and times as the permanent modules.
---
Person in charge T1 and T2
Lic. Salvador Zamora Mijares
Correo electrónico szamoram@profeco.gob.mx
Legal Counsel in T1 Morning Shift
Lic. Marco Antonio Delgado Hernández
Lic. Anahí Viridiana Flores López
Lic. Cynthia Alejandra Rivas Morales
Legal Counsel in T1 Evening Shift
Lic. Ana Alejandra Fernández Ángeles
Lic. Enrique Israel Elorza González
Lic. Irma Josefina Ríos Flores
Legal Counsel in T2 Morning Shift
Lic. Ismael Ramírez Magaña
Lic. Audrina Araujo Baeza
Lic. Saraí Soberanes Rodríguez
Legal Counsel in T2 Evening Shift
Lic. Griselda Yoselin Bautista Alonso
Lic. Yabhed Germán Estrada Salas
Lic. Zaida Erendida Mendoza Espinosa
---
Location and hours
Terminal 1
Office A53, walkway between Gate 2 and 3
Hours of service: 6 a.m. to 10 p.m.
Monday to Sunday
Telephone: 2599-0399
Terminal 2
Module on 1st floor facing Hall "K" next to Wings restaurant and below Restaurant Tock.
Hours of service: 6 a.m. to 10 p.m.
Monday to Sunday
Telephone: 4313-0317
---
For more information visit: www.profeco.gob.mx and turista@profeco.gob.mx
Revised/Last Update: April 21, 2017 12:47 pm