Passenger Support Program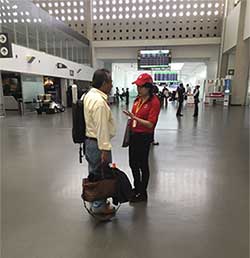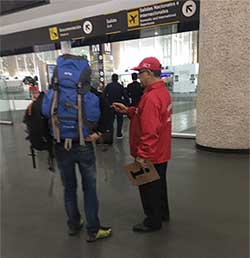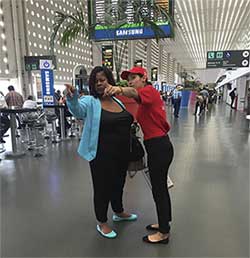 In the holiday seasons (winter, Holy Week, and summer) the SCT promotes the participation of young people, the elderly and people with special needs to provide support for passengers and airport users.
They provide guidance and information on airport and commercial services, location of luggage check counters, restaurants, banks, Immigration, Customs and airline offices, as well as domestic and international arrivals, taxi service, restrooms, and public telephones.
The service is warm and friendly, in Spanish and English. They are found throughout the halls, boarding gates, national and international arrivals, and security points, in both terminal 1 and terminal 2.
The hours of service for Easter 2019, is from 07:00 to 22:00 hours from april 13 to 28, 2019.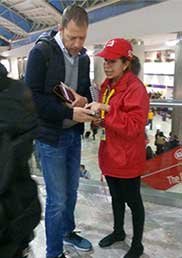 Revised/Last Update: April 12, 2019 1:13 pm